110V Luftpumpen-elektrischer PCP-Luftkompressor
110V 4500 Psi-PCP-Pumpe Doppelzylinder, elektrischer Luftpumpenkompressorfür PCP-Tankgasfüllung. Mit dieser 110-V-PCP-Kompressorpumpe können Sie Ihre Luftpistole schnell und effektiv mit 30 MPA Luft versorgen. PCP 4500 PSI Kompressor ist mit
110 Volt 60 Hz 300 Bar / 30 MPa 1.8kw 2800 RPM. Es ist wichtig, PC-Luftgewehr-Ausrüstung.
Erinnern Sie sich vor dem Einsatz dieser 110-V-PCP-Kompressorpumpe
1. Bitte fügen Sie Schmieröl hinzu, bevor Sie den PCP-Kompressor zum ersten Mal verwenden
2. Wenn der Hochdruck-PCP-Luftkompressor 4500 psi heftig vibriert, legen Sie bitte ein Pad oder ein Handtuch unter den Kompressor
3. Wenn die pcp-Pumpe in Betrieb ist, muss das Kühlsystem gleichzeitig arbeiten
4. pcp 300bar Air Compressor darf nicht ohne Öl arbeiten, deshalb müssen Sie auf den Ölstand achten
Warum Uns Wählen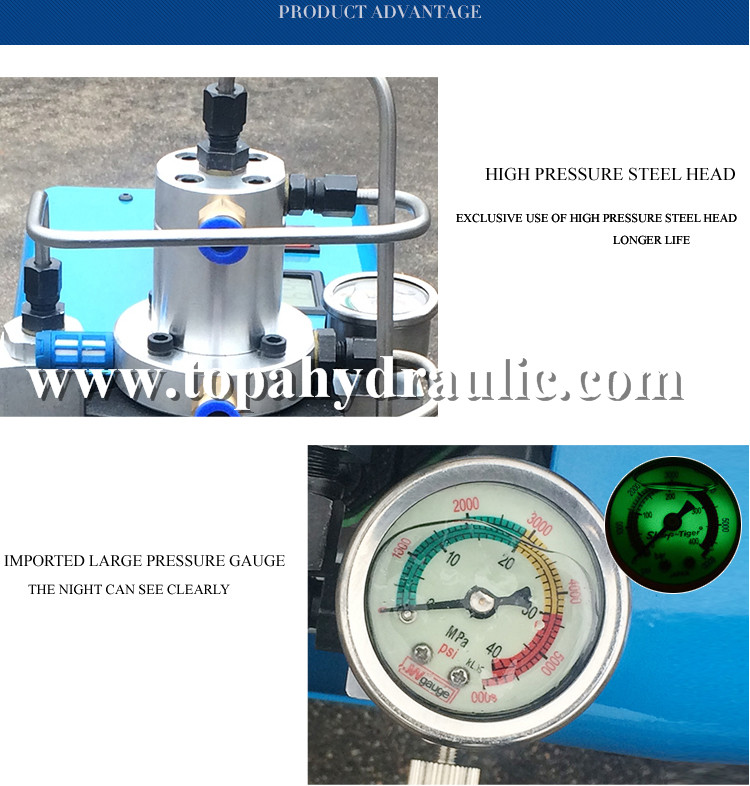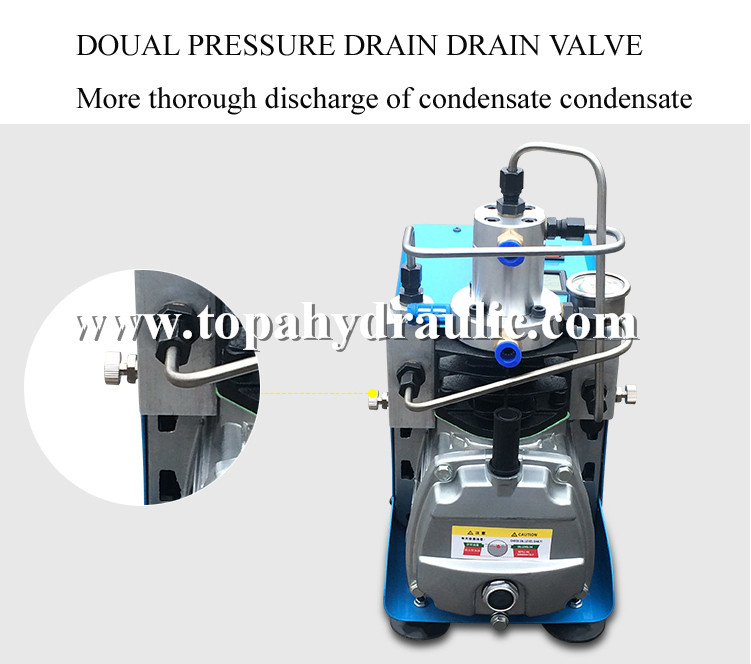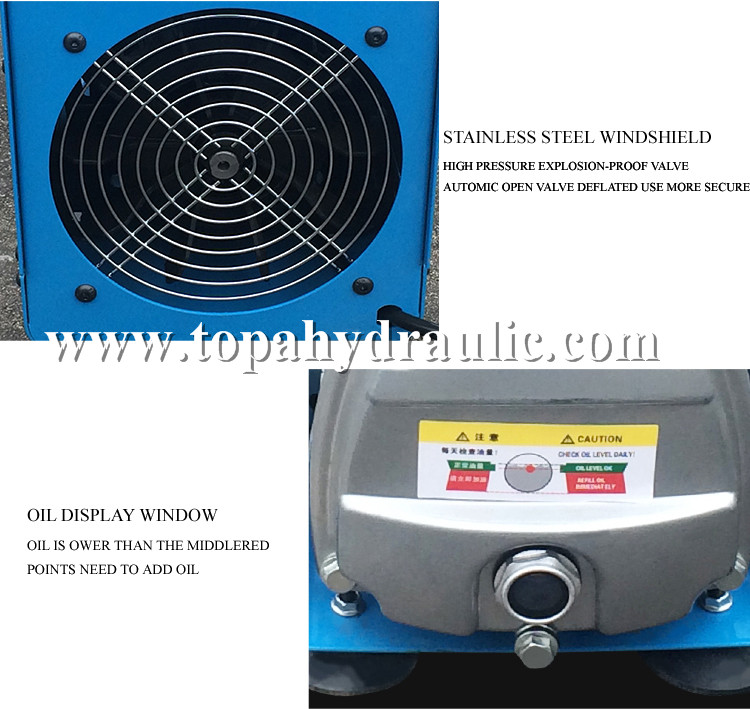 Sicherer Transport:
Der 300bar-Luftkompressor kann dank des Holzkastens sicher und einfach transportiert werden.
Detais des 300 bar pcp Luftkompressors
Stromversorgung: 110V 50Hz
Leistung: 1.8kw 100% Cu elektrische maschinen
Theorie: Hubkolbenpumpe
Kühlsystem: Lüfter und Wasserkühlung
Kompressionsmodus: Zweistufige Kompression
Geräusche: 78D
Geschwindigkeit: 2800R / MIN
Schmiermodus: Spritzentyp
Arbeitsdruck: 0-30mpa
Inflationsrate: 0.5L / 5Min, 30Mpa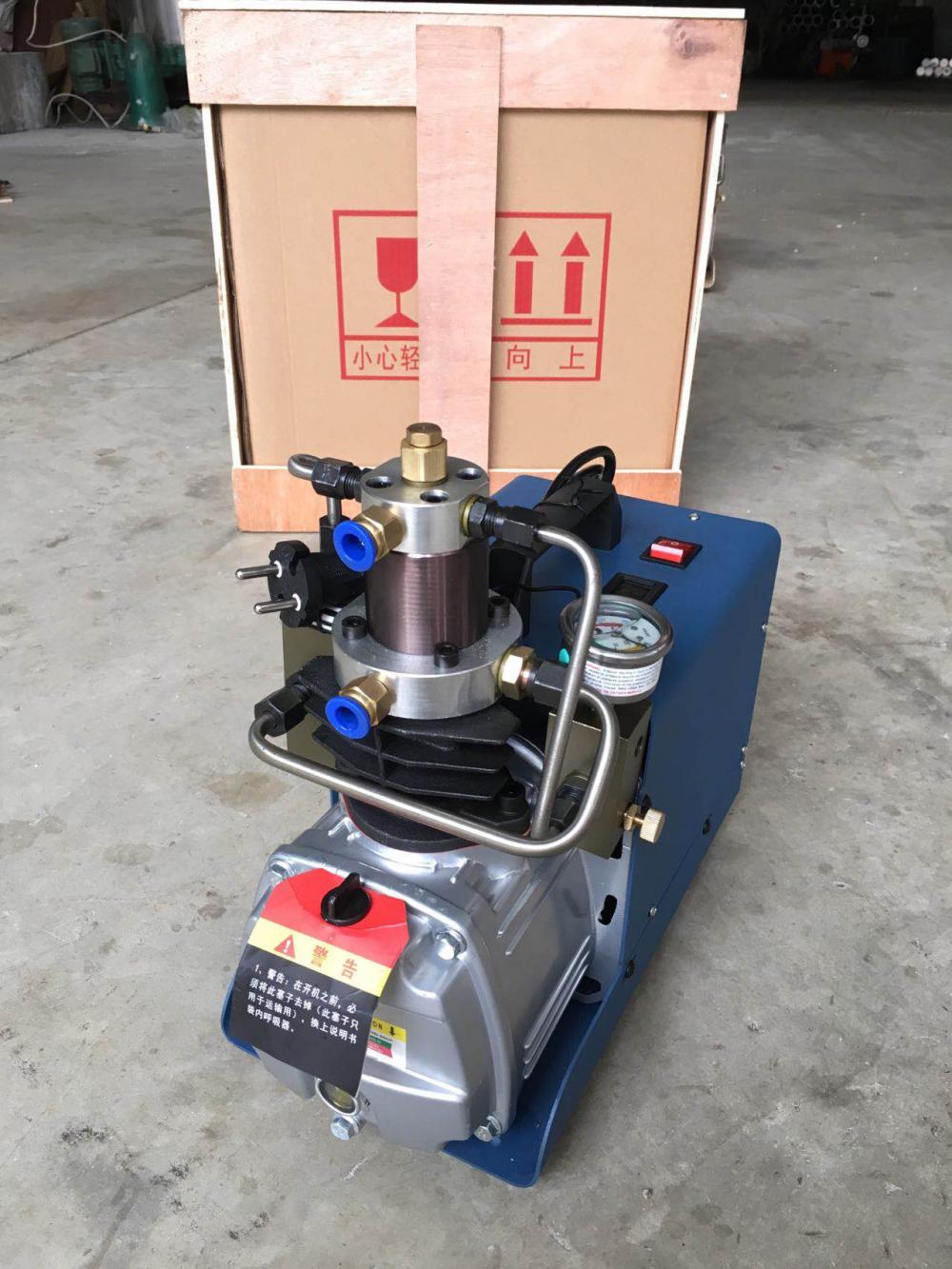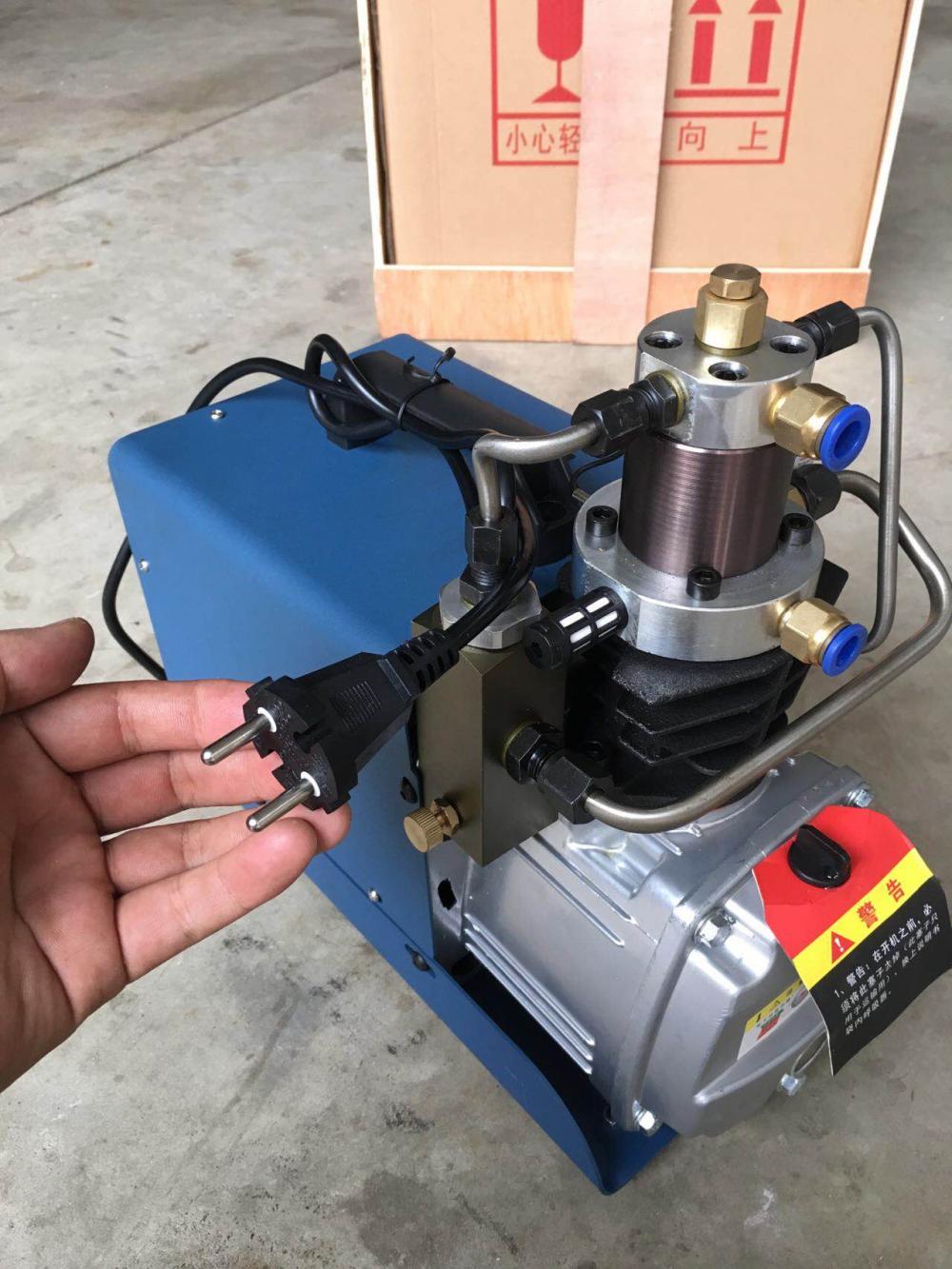 1. Diese pcp-Kompressorpumpe benötigt keine weiteren Teile. Füllen Sie das Maschinenöl. Sie können diesen 300-bar-Luftkompressor jetzt verwenden.
2. Einfach zu befüllen, können die meisten Leute PCP-Kompressorpumpe verwenden.
3. wir haben jetzt110V.
4. unser paket sind gute qualität holzkiste, könnte schützen hochdruck pcp 300bar kompressor.
5. Große menge lager, könnte lieferzeit in schneller geschwindigkeit.
Normaler kleiner PCP-Hochdruckluftkompressor 4500 psi: 37,5 * 22,5 * 38,5. Großer Hochdruck-PCP-Luftkompressor: 54 * 43 * 47
MP0517A und MP0516A verfügen über eine automatische Abschaltfunktion. Sie können den gewünschten Druck einstellen.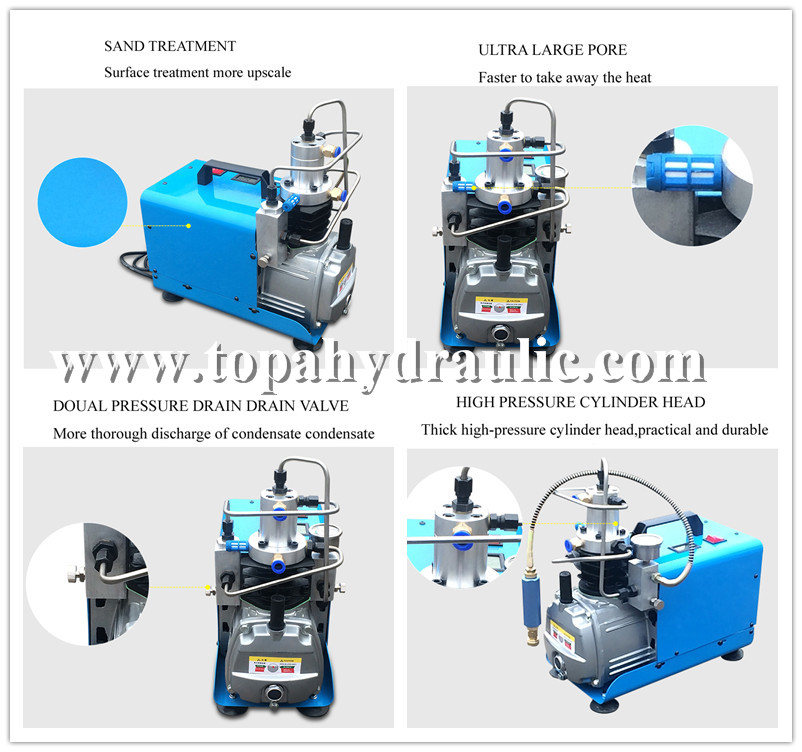 Der pcp 300bar Air Compressor wird von der CNC-Drehmaschine bearbeitet und das Material der Teile ist aus Edelstahl.
Verwandte Pcp-Luftgewehr-Ausrüstung
Paintball-Tanks
Paintball-Regler
PCP-Pumpe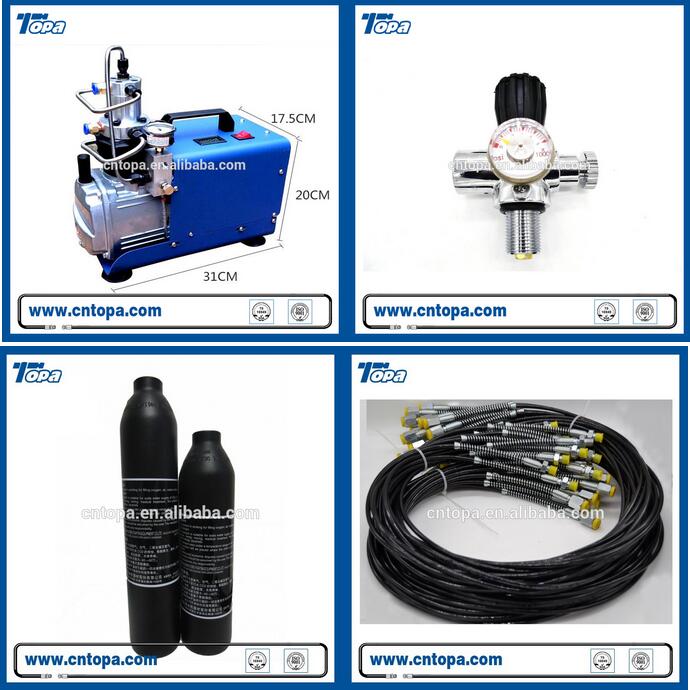 Der elektrische Hochdruck-PCp 300bar Kompressor verwendet einen Karton und einen Sperrholzkoffer, um Schäden beim Versenden zu vermeiden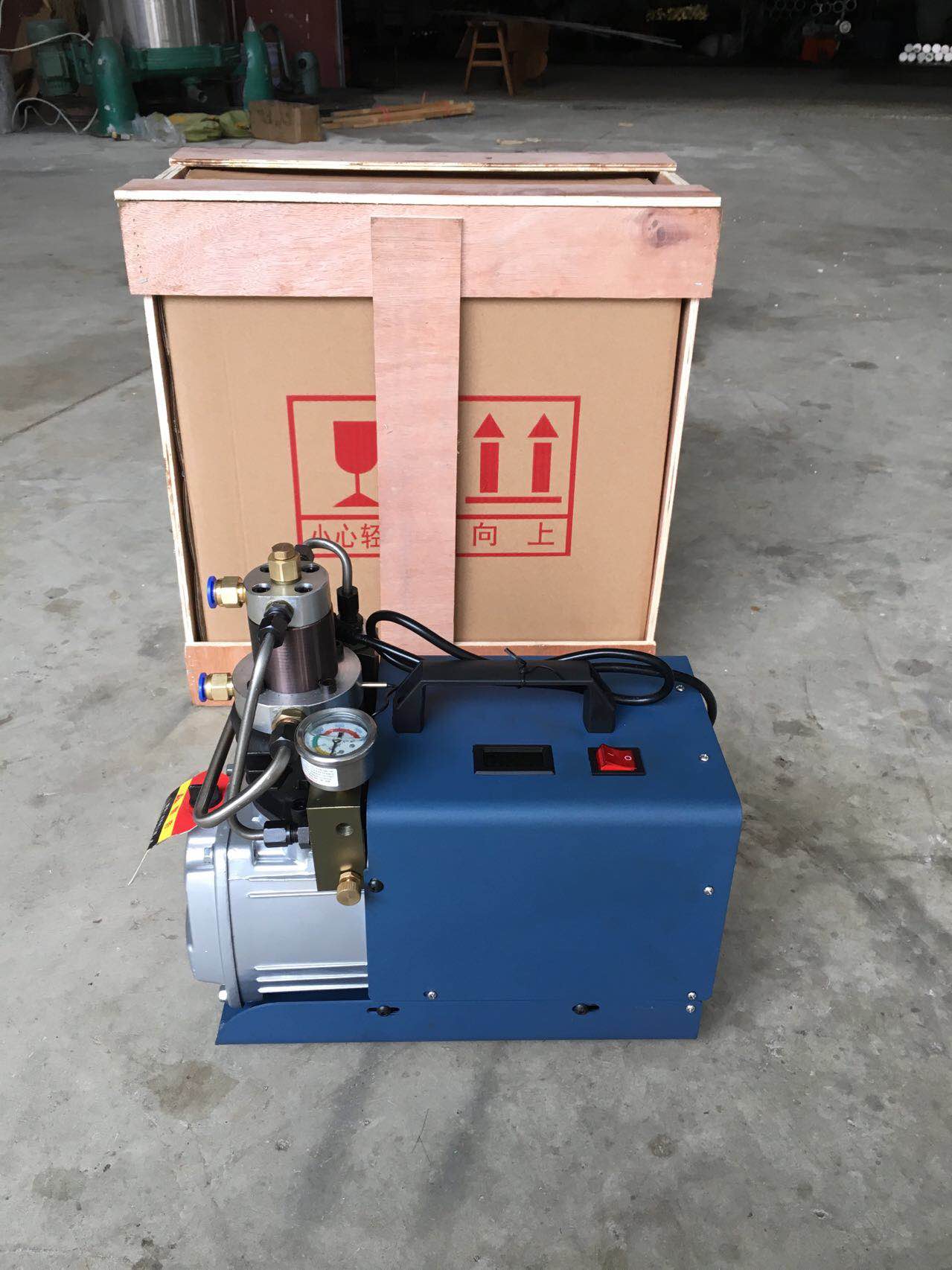 Q. Package size of the 4500 psi air compressor?
A. Regular small pcp compressor pump: 37.5*22.5*38.5. Large one: 54*43*47
Q: What else do I need to get to make pcp compressor pump work?
A: Fill machine oil, you can use this 4500 psi pcp air compressor now.
Q: Does this 4500 psi pcp air compressor turn off by itself?
A: Yes. Simple model pcp air compressor do not have this function. The auto stop one can turn off by itself.
Q: My Power supply is 220V 60Hz Power ? Do you have model that will worth with 220V 60Hz Power?
A: Our 300bar pcp electric air compressor is worth with 220V 60HZ,it's no problem
We have USA client,they use it very well and this product in your country is hot sale about the quality and power you needn't worry,
Q: What else do I need to get to make this high pressure air compressor work?
A: Fill machine oil, you can use it now.
Q. Delivery way of 300bar high pressure air compressor
A. For small quantity, delivery by DHL. For more than 10 sets, delivery by sea.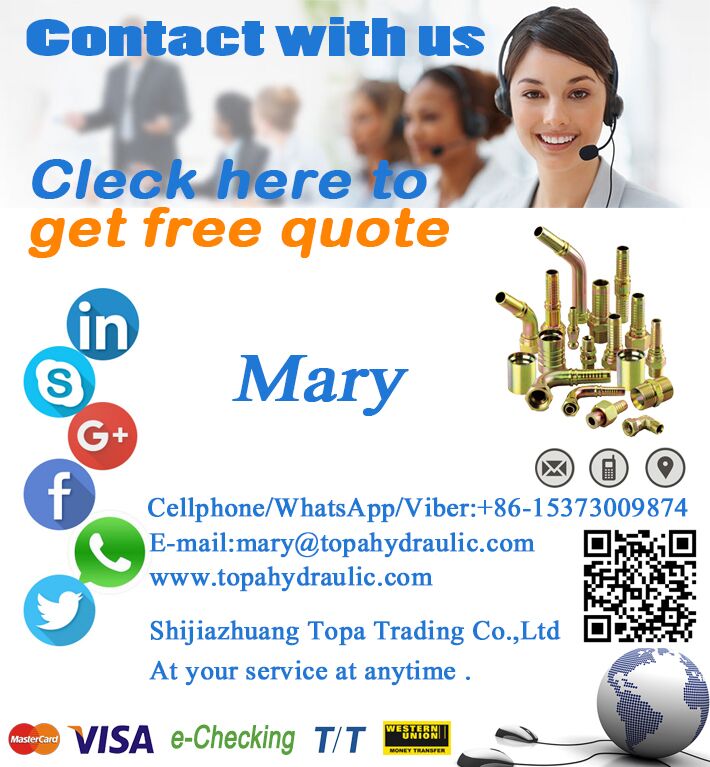 Produktgruppe : Luftkompressor